A proposal for an independent, occasional magazine, about an aspect of visual culture. Bencher is a subscription based, quarterly magazine that looks to shed light on new styles, techniques, and artists of the street art scene. Bencher not only exhibits up-and-coming artists but it also looks at well established artists and how they've achieved great success. Bencher aims to be a magazine that successfully demonstrates the beauty and excitement of street art through the use of image manipulation, strong typography, and a flexible grid that allows every page and article to be different and exciting. A bencher is an individual who does not necessarily practice graffiti but is an enthusiast of the graffiti culture. Their greatest contributions to the culture are taking photos and sustaining the graffiti scene. This magazine is aimed at benchers and practicing street artists and it has been designed with them in mind.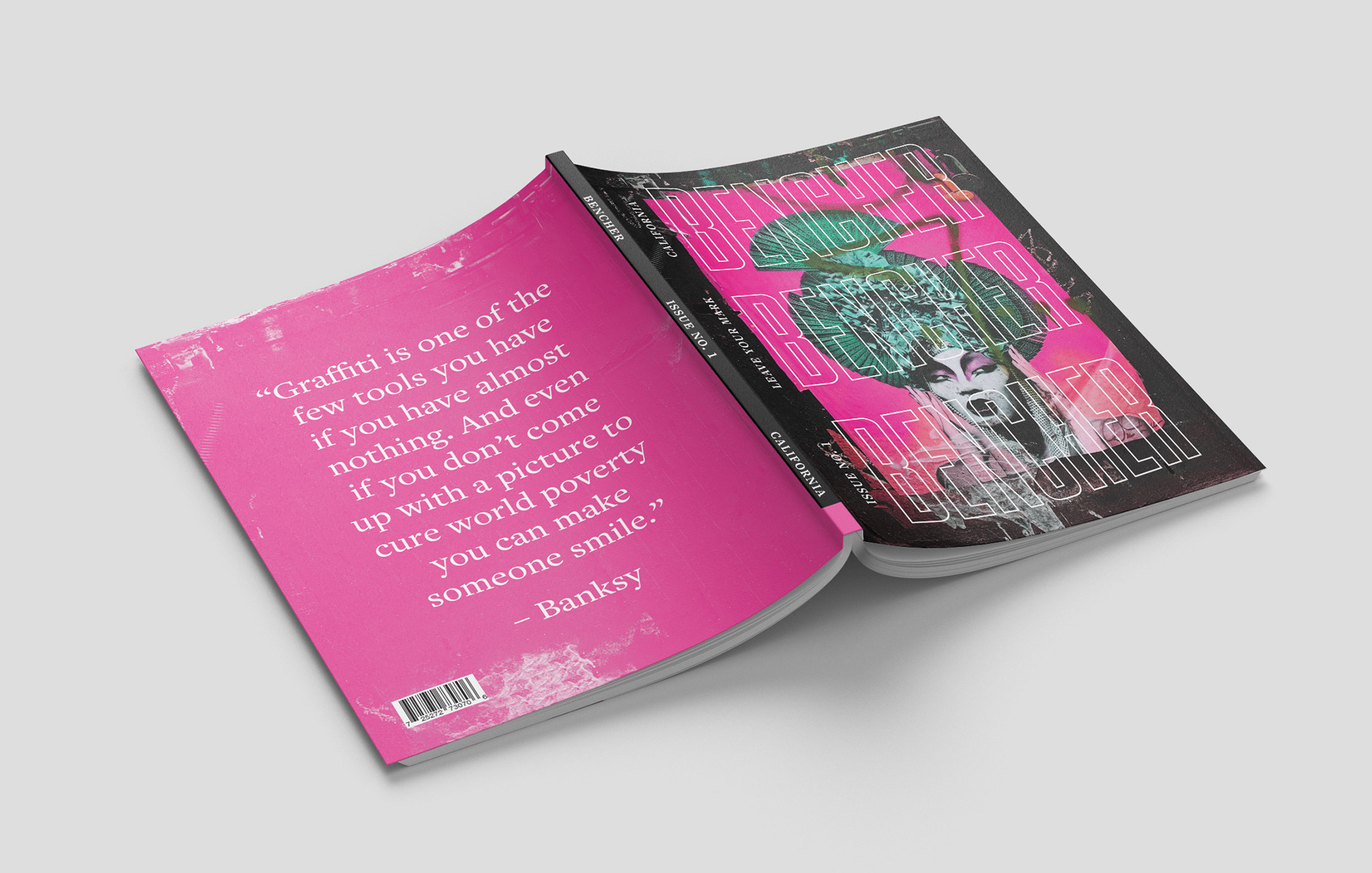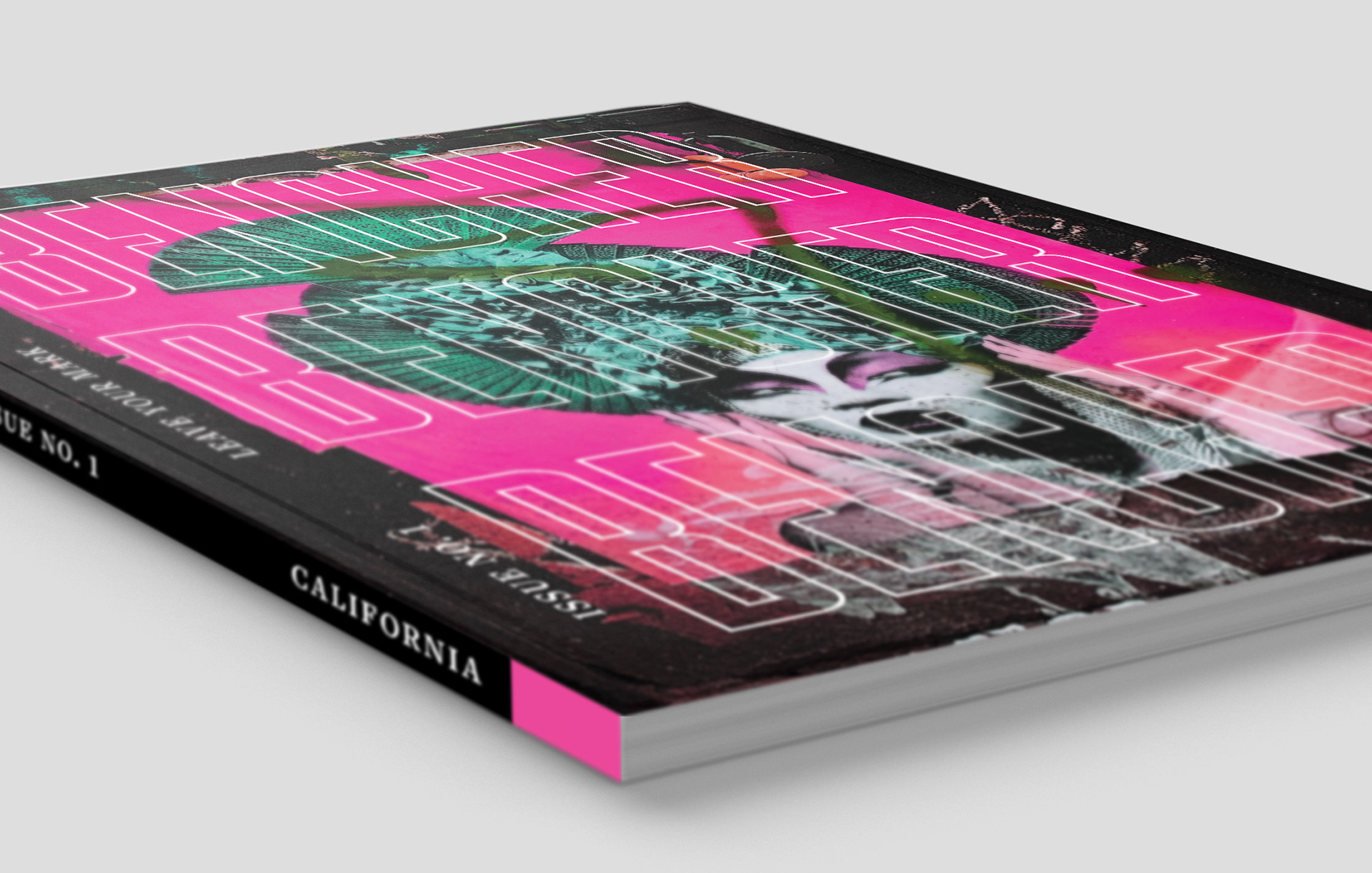 The cover has been designed with the intended reader in mind. It uses bright colours to reflect the colourful inside spreads and to help emphasise the excitement of street art and the colour and joy that it brings to our streets. The image on the front cover is a piece of street art that is included in one of the articles; this helps to create even greater cohesion between both the cover and the articles included in the magazine.

For the interior spreads I took inspiration from an
article
 that focuses on the importance of columns to create a flexible layout. Each article uses the columns differently to create diversity and excitement from spread to spread.
Images are used in both full bleed and as thumbnails. Copy is used in one, two, and three column layouts. 
One typeface is used for all headings in Bencher but each article heading has been adapted to reflect the content of the article that follows. This helps to create greater interest and differentiation between articles whilst ensuring that cohesion is maintained throughout the magazine.