This project was completed during my time at university. I had the opportunity to work with the Pharmacy department of the University of Reading to create a set of Happy Family cards for Pharmacy professions. A degree in Pharmacy is often mistaken as only preparing you for a career as a pharmacist, the client wanted to remove this misconception by showing children and young adults that there are a wide array of jobs that you can do as a result of obtaining a Pharmacy degree. These cards will be deployed to local schools in Berkshire to educate the next generation and to encourage people to consider a degree in pharmacy. The hope is to allow other universities to use these cards for themselves to deploy them on a more national level.
This project highlighted to me the value and importance of a client's contributions and ideas, especially when you are working with a topic where your knowledge of the subject is limited. By working closely with my client it allowed me to create the balance between accuracy and fun to ensure that the intended audience has the best experience possible when using the cards.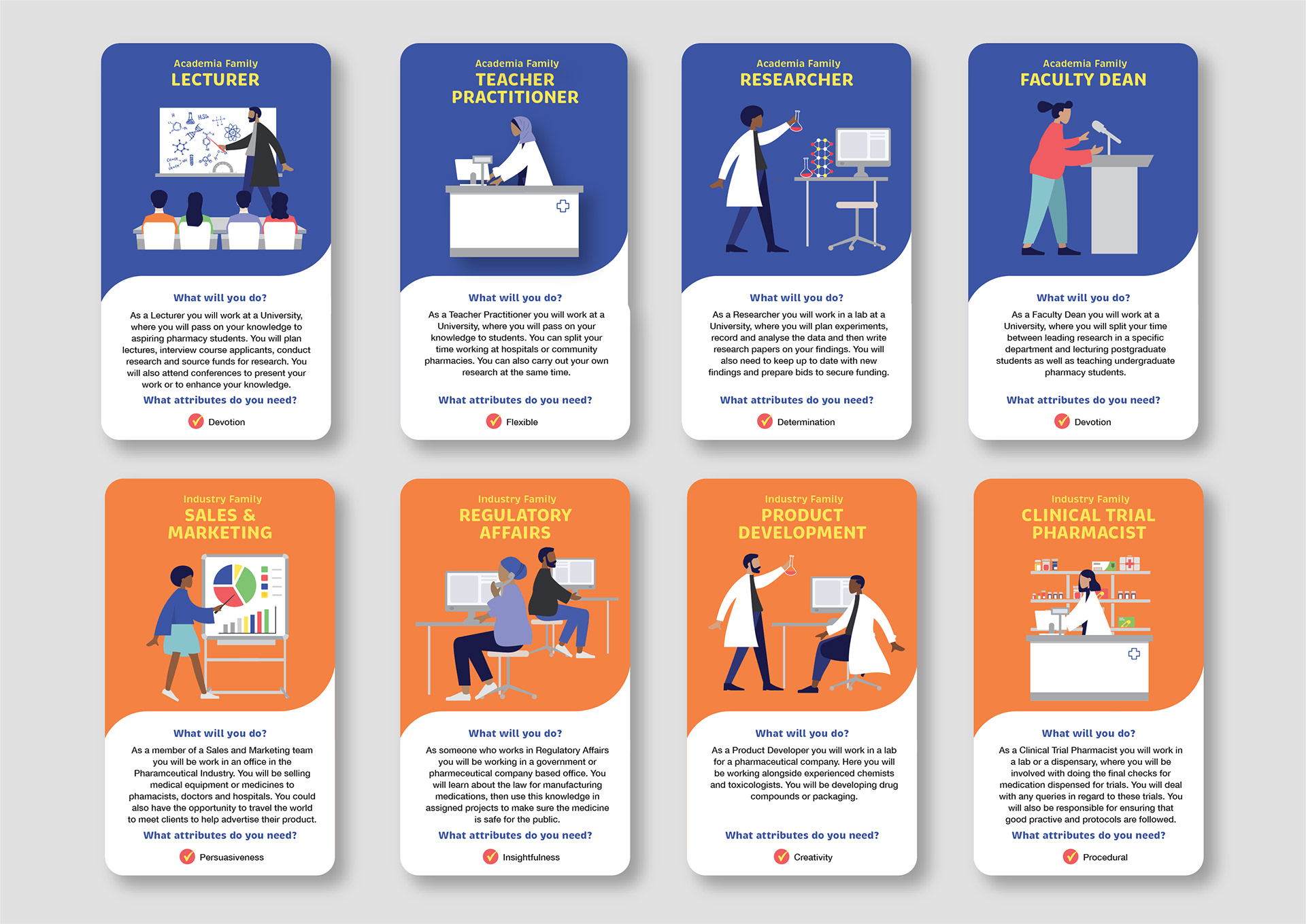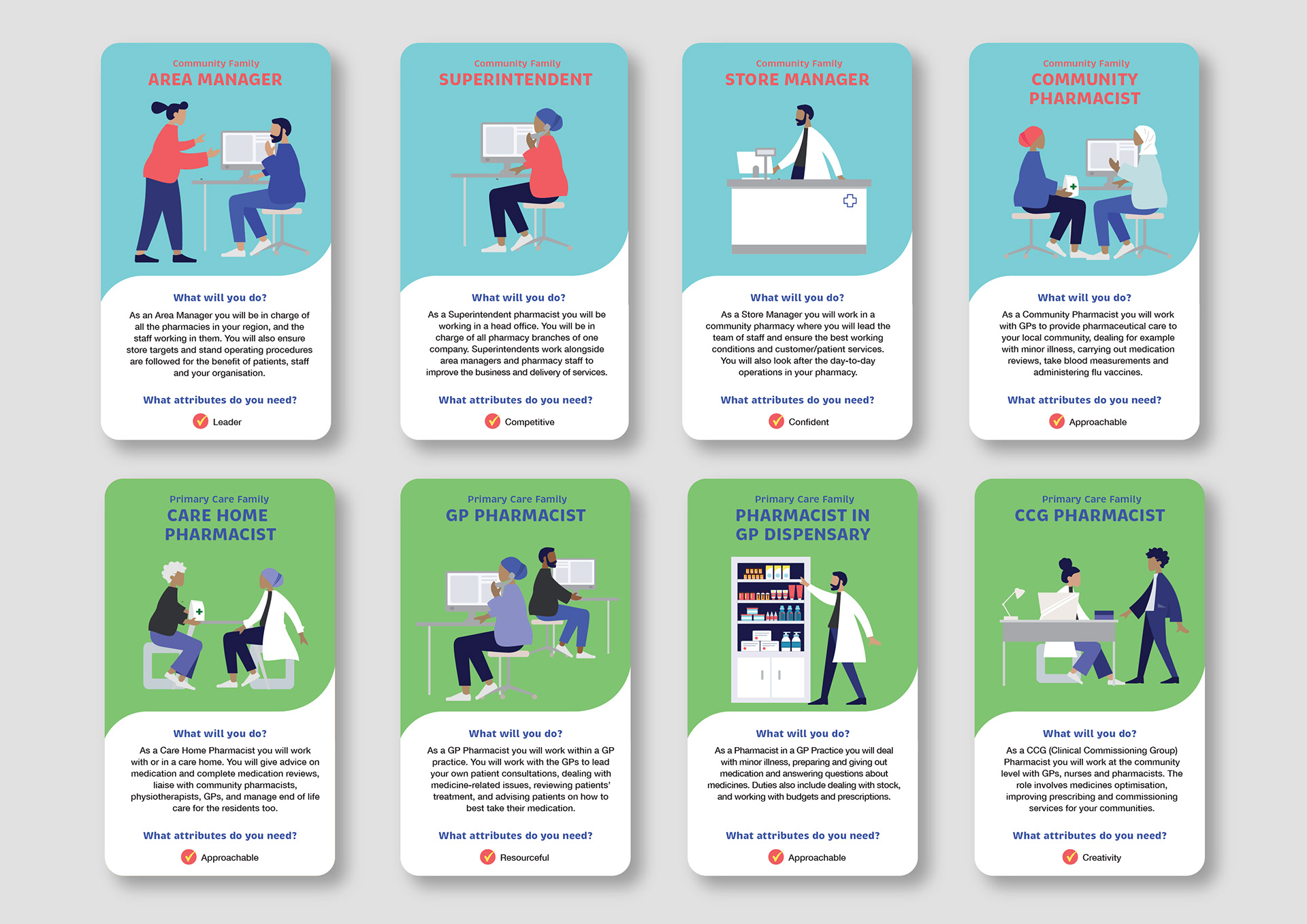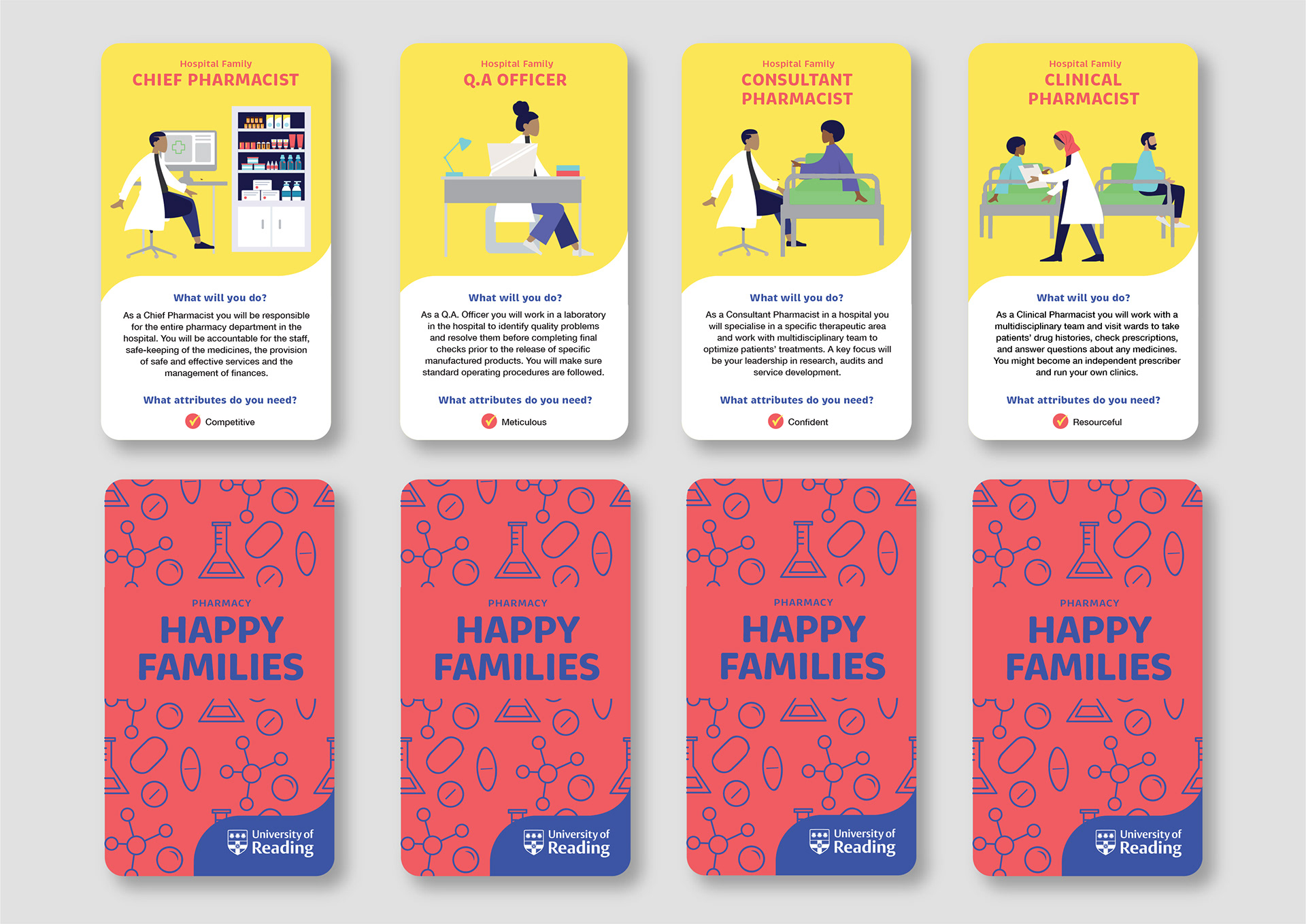 The cards have been designed to appeal to children aged 14 to 16 years old. A modern illustration style has been chosen in an attempt to appeal to the younger audience. A vibrant colour palette has been adopted in order to capture their attention and encourage them to engage with the information on each card. It was important to develop a set of visually appealing and fun illustrations that work together as a consistent set. It was also important to create a balance between the educational elements of the game and the fun aspects of playing it — I did not want the aim of the cards to be overlooked in favour of visual appeal and entertainment. To ensure that this was achieved I worked closely with my client to ensure that the copy and illustrations accurately reflected each profession.